Bec Gawthorne  aka @nourish_naturally is a Dietitian and Nutritionist from Sydney and is the perfect person to get some healthy eating advice when all our normal routines seem to have gone out of the window. 
Bec, how has your normal routine changed in the last few weeks due to COVID19?
I run my own business and I've worked from home for the past few years, so things are quite similar in that regard. My husband is now working from home too, which I love because we get to see each other more and spend time with our baby. But I do miss being able to see my family and have my mum help baby sit, especially as my baby is so young. I also miss going to the gym but I've adapted my workouts to do at home.
Your instagram feed is so inspiring and healthy, you make it look so easy. How did you get into healthy eating and why is it so important?
Thank you so much! I fell in love with healthy eating during my food tech studies at school when I realised how much of a difference healthy eating made to my everyday living. I felt healthier, more energetic, could concentrate better and perform better at sports. I decided I wanted to be a Dietitian, so I studied a Bachelor of Nutrition & Dietetics at the University of Wollongong and completed a Honours research thesis in childhood cancer. I've helped thousands of clients with their eating but it never ceases to amaze me how important healthy, nourishing food is to our bodies. Food physically becomes you! It makes up every cell in your body – your muscles, hair, skin, heart. We need to nourish our bodies with healthy, real, wholesome foods to ensure our bodies function healthily, to feel energetic and live the life we were created to.
What are your top tips for a healthy balanced diet during the lockdown when it's not so easy to get hold of some foods?
During this time, try to eat a variety of plant foods each day like vegetables, fruits, wholegrains, legumes and nuts. These foods can be fresh, frozen or tinned; it doesn't matter. They are all nutritious. Choose fruits and veggies that have a longer shelf life like pumpkin, potato, carrots, celery, onion, garlic, lemons, oranges and bananas. Choose proteins with a longer shelf-life like tinned and dried legumes and tinned fish. If you can't get access to certain foods that you normally get from the shops, try experimenting with some new recipes or making your own home-made versions. I have lots of recipes on my website you can try.
Another tip to help you maintain a healthy balanced diet during this time is not to keep too many "sometimes" foods at home. These include foods like chips, chocolate, cakes, pastries etc. These are foods that we don't need to be eating every day or in large amounts. If you struggle with continual snacking on these foods during lockdown,  don't keep these foods at home. Instead fill our kitchen with healthy foods and have healthy snack options ready to eat. This will make it easier for you to eat a healthy balanced diet. This is something that I talk about in depth in my Nourish Naturally Program, so if you need help with this, click here. 
Lastly, remember to check in with your hunger/fullness levels before you visit the kitchen for a snack. Ask yourself, "Am I actually hungry? Or am I just bored?".
What's the best way to stay positive?
I like to make sure I get some fresh air, sunshine, movement and healthy food each day, plus I like to look for the positives in everything. Instead of seeing our current situation as a lockdown, I like to see it as a time to spend more quality time with my husband and bubba. I also limit the time I spend reading and watching the news. And smile 🙂 It makes you and everyone around you happy!
"I like to look for the positives in everything"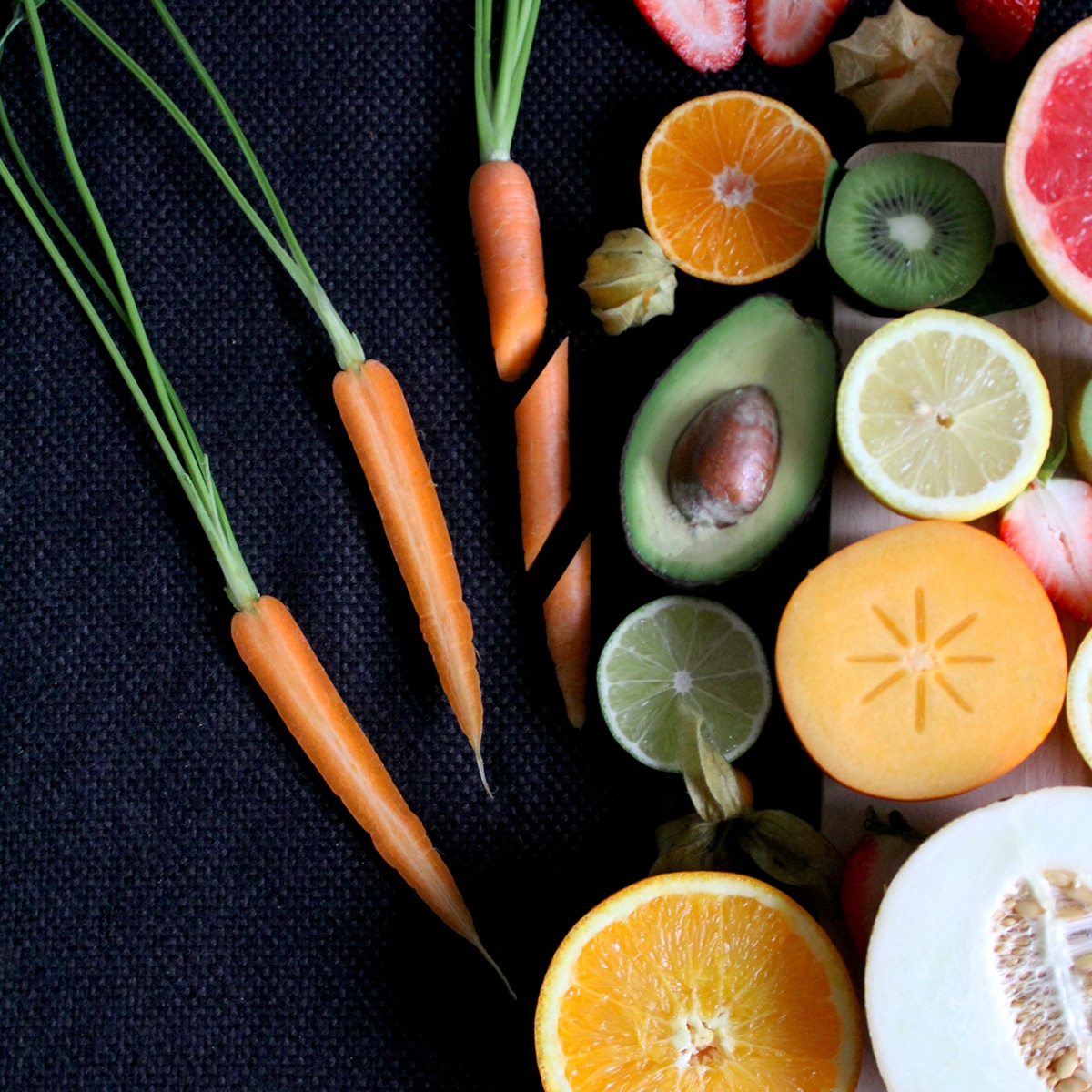 Bec's Healthy Eating Hacks
Freeze fresh fruits, veg, nuts and herbs to extend shelf life. Fruits and veg that can be frozen include:
• Potato, sweet potato, pumpkin, carrot – wash, peel, chop, freeze
Broccoli & cauliflower – wash, chop into florets, blanch for 1 min, freeze
• Beans – wash, remove ends, freeze
• Avocado – peel, remove seed, freeze (add to smoothies)
• Nuts – place in airtight container & freeze upto 6months
• Berries – wash, freeze
• Bananas – peel, chop, freeze
• Passionfruit – scoop pulp out, freeze in ice-cube trays
• Mango, papaya – peel, remove seed, slice, freeze
• Fresh herbs – wash, place in icecube trays with olive oil, freeze
Enjoy legumes – legumes include beans, lentils and peas. You can buy tinned lentils and beans like black beans, red kidney beans, chickpeas, baked beans etc. You can get dried lentils and peas too.
Cook and freeze meals – lasagnes, lentil patties, pasta dishes, soups and curries all freeze well.
Bec's Sweet Treats
All sweets can be enjoyed as part of a healthy balanced diet – you just want to ensure you're not having them every day in large amounts. 🙂 But I do have some "health-i-fied" sweet treats that are very nutritious but still incredibly delicious! Below is the recipe for my "Best Banana Bread" and "No-Added Sugar Strawberry Roll-Up Bites".
The Best Banana Bread
Ingredients:
1 2/3 cups wholemeal flour
4 large ripe bananas
½ tsp cinnamon
1 tsp baking powder
1 tsp vanilla extract
2 eggs
1/2 cup extra virgin olive oil
¼ cup honey
5 tbs hemp seeds
Method:
• Preheat oven to 190C. Line a loaf tin with baking paper.
• In a large mixing bowl, mix together flour, baking powder, cinnamon and hemp seeds.
• Add remaining ingredients into a blender and blend for a few minutes until light and fluffy.
• Note: If you don't have a blender, use a separate bowl, beat eggs and add in mashed banana. • • Mix in oil, vanilla and honey. Combine well.
• Add wet mixture to dry mix and fold through until combined. Pour into loaf tin and bake for about 30minutes or until cooked through.
• Remove from oven and allow to cool out of tin on a cooling rack. Slice and enjoy!
No-Added Sugar Strawberry Roll-Up Bites
Makes 8 serves.
Prep: 10min. Cooking: 3 hours
Ingredients:

2 cups of Queensland Strawberries, washed and sliced
3 tbs chia seeds or hemp seeds
½ lemon, juiced
Method:
• Preheat oven to 120C and line a large baking tray with baking paper.
• Place strawberries, lemon juice and seeds into a high speed blender and puree.
• Pour strawberry puree onto baking tray. Evenly smooth out with a spatula to make a thin, even layer.
• Cook in oven for 3 hours*. Once cooked, transfer to a wire rack and allow to cool until firm.
• Carefully remove baking paper and slice into pieces with a sharp knife.
• Store in an airtight container in the pantry. Enjoy!
Follow Rebecca:
My Nourish Naturally Program is my 10 Week Nutrition E-Course that will teach you how to eat healthy, boost your energy, control your portions, overcome emotional and stress eating, eat intuitively, save time and money in the kitchen and form healthy eating and lifestyle habits that actually stick. With weekly practical challenges and guides, this course will help you live your healthiest life and love living it!